Heart of the Valley, Inc. (HOV) is a private 501(c)(3) non-profit animal shelter located in Bozeman and serving the Gallatin and Madison Valleys. Our primary service area includes Bozeman, Belgrade, Manhattan, Three Forks, Big Sky, West Yellowstone. HOV also has contracts to serve as a stray holding facility for Gallatin County, City of Bozeman, City of Belgrade and the Town of Manhattan.
HOV is an open admission shelter which means we accept any dog or cat brought to the shelter regardless of condition or circumstance. In addition to reuniting lost pets with their families and finding new homes for homeless animals, HOV serves as a resource for the community by providing programs and services designed to help bring people and pets together. We offer humane education programming, canine training classes and behavioral consultations, special adoption programs for senior adults and military veterans, low cost micro-chipping, ID tags, pet licensing and a no cost Spay/Neuter Assistance Program (SNAP).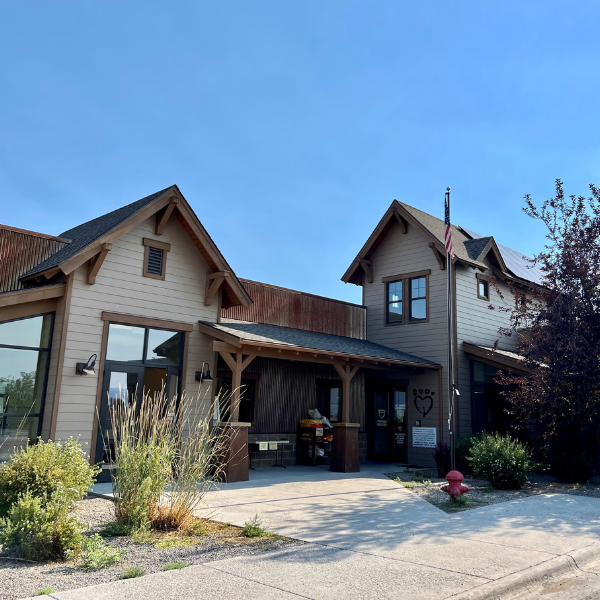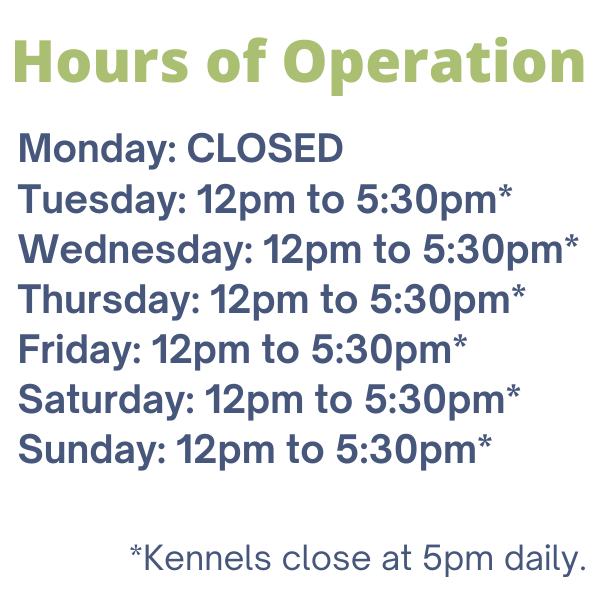 Heart of the Valley is closed for the following holidays:
New Year's Day
Independence Day
Thanksgiving Day
Christmas Day
If you need assistance with stray intake or return on Mondays or on a holiday, please call our front desk at (406) 388-9399.
The shelter is located at 1549 E. Cameron Bridge Rd, Bozeman, MT 59718.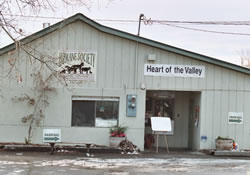 The Humane Society of Gallatin Valley (HSGV) was incorporated in 1973 and opened the first shelter on Rouse Avenue in 1975.  This shelter was largely built by volunteers, and the land was leased from the City of Bozeman for $1 per year.  During the first years of the shelter on Rouse, the executive director also acted as the caretaker and lived in an apartment that later became the cat adoption room.  In 1987, after Pierce Trailers donated a trailer to the shelter, the ED/caretaker moved into the trailer, allowing the cats to be moved out of the dog adoption facilities and into an area of their own.
The original shelter quickly became over-crowded and was expanded with two additional trailers and outdoor kennels for most of the dogs and many of the cats.  HSGV also held contracts with the City of Bozeman, Gallatin County and West Yellowstone to receive stray and impounded animals.  The guiding principles of HSGV included a no-kill policy, open door admissions and compassionate care of all animals that came into the facility.
The HSGV continued to outgrow its capacity and the facility on Rouse was in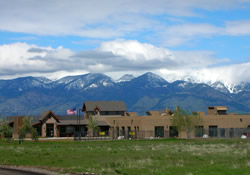 tremendous need of repair and refurbishing.  At the same time, a group of community members received a donation of land on Cameron Bridge Road and formed a nonprofit called The Animal Services Center Inc. to build a new animal shelter.  After much discussion and encouragement by the community, in March 2004, the two organizations voted to merge and create a new organization called the Heart of the Valley Humane Society (now Heart of the Valley Inc.). (HOV).
Realizing that the facility could no longer effectively serve the rapidly growing Gallatin County and surrounding region, HOV's board of directors began a campaign to raise $4 million to build a new shelter and $1 million for endowment.  The new shelter was to be built on 56 acres on Cameron Bridge Road. 
By October of 2007, the funds to build the new building had been raised, and HOV moved into the new facility.  The 19,850 square-foot shelter has indoor housing for all the animals as well as state-of-the-art technology for keeping the facility clean and disease free.  It includes an adoption center, a veterinary clinic, stray hold, administrative offices and a community room for meetings and public outreach programs.  The shelter provides a safe and healthy temporary home for pets and serves as a resource to the community to enhance the bond between people and pets.
Looking for a rewarding career working with animals?  Interested in helping lost pets reunite with their families and homeless pets find new homes?  Join the HOV team!  
Vacancies will be posted below whenever Heart of the Valley Animal Shelter has an opening. All applicants must fill out an application.
There are no current job openings.
Many of our full time positions work 4-day, 36-hour weeks, usually including one weekend day. Benefits include:
Medical insurance after 60 days with a portion of the premium paid by HOV

Dental, vision, short-term disability and life insurance after 60 days with all of premium paid by Heart of the Valley

4-8 recognized holidays per year (depending on position)

One week of paid personal time per year after completing 3 months of employment.

Up to two weeks of vacation per year accrued after completing six months of employment

Free wellness vet care for your personal pets after 30 days

Personal pets may come to work subject to certain rules

Simple IRA retirement plan with up to 3% match by HOV after one year of employment