Donate Today

Our number is 1-406-404-3070
Call Us

Click here to download form
Send by Mail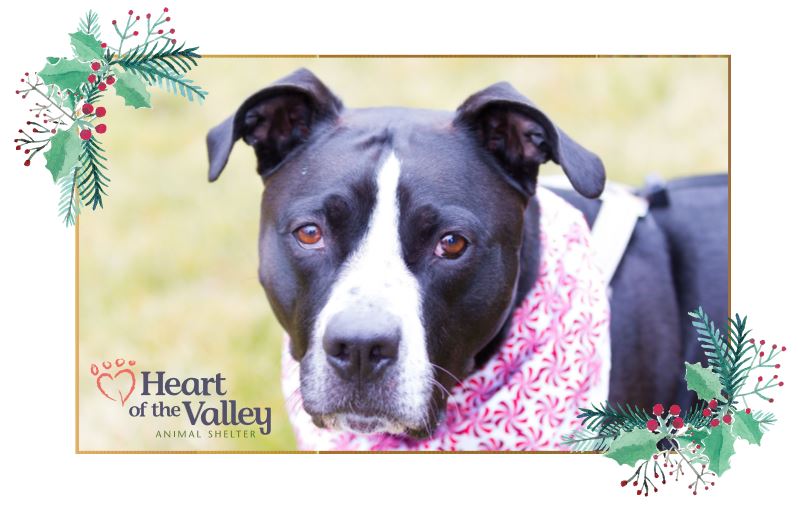 Thanks to your support, every day is a good day at HOV!  That's because we have the chance to send pets home with people who love them every day.  Some get adopted quickly while others may wait a while for their match.  But when it happens, it's definitely worth the wait!
Cony came to the shelter when he was four years old after his owner became homeless and couldn't care for him. We knew it would take a special adopter to be a great match for this smart, busy and very energetic boy!  After three months in the shelter, Cony met Keeley who is a traveling Certified Nursing Assistant who happened to be working in Bozeman. After that first meeting, she now says she, "Can't imagine my life without him." Keeley is totally in love with Cony; she gushes about his kindness with her grandchildren and how he gently greets patients in the nursing home when he visits. She thinks of him as a sweet old man in a dog's body with a special kindness toward the elderly and injured. He thinks nothing of approaching a person in a wheelchair, softly resting his head on their lap. He is not afraid but instead seeks out those he thinks may need comforting.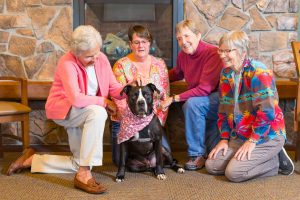 It is profoundly moving to see how dogs have the ability to help calm and soothe while lifting our spirits. A formerly homeless dog with an uncertain future, Cony now gently raises the spirits of those around him, happily allowing anyone to cozy up. With his adopter's love and encouragement, Cony is living the life, and purpose, he was meant to all along.
Because they are a traveling team Keeley brags about what a fun co-pilot Cony is; always happy to be along for the ride. Cony even likes to visit HOV! They stop by whenever they're back in Bozeman.  He gets excited as they start down the road toward the shelter, he wants to show off his Mom to the shelter staff; it's clear how much he loves her!
As the holidays approach, we are reminded of how blessed we are to be able to care for thousands of animals (and the people who love them) each year. At the shelter, we are grateful to serve as a community resource, finding new homes for homeless animals, reuniting lost pets with their grateful families, teaching children how to lovingly care for animals, providing special programs for military veterans and senior adults.  And we are thankful for the support of our donors – without you, this work would not be possible.
Thanks to you, bright futures like Cony's are possible! This holiday season, we are asking you to please consider a gift to help HOV continue our lifesaving work, caring for lost and homeless dogs and cats until they go home.