Heart of the Valley's Mission
Our mission is to compassionately shelter the lost and surrendered pets of Gallatin and Madison Valleys,
and to enhance the lives of people and companion animals through pet adoption and education.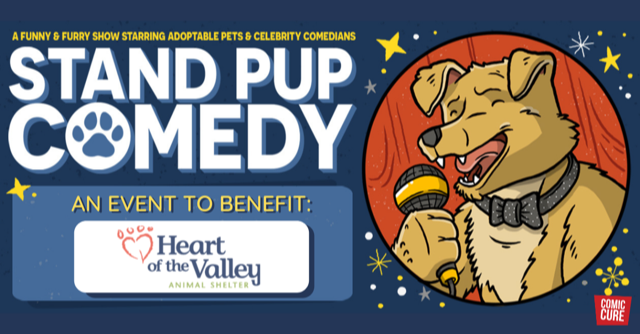 Join Heart of the Valley for a night of comedy! HOV is participating in the Stand Pup Comedy Night on April 13th to help raise money for shelters across the country. HOV will receive 50% of all ticket sales through the link below! Make sure to note that you're supporting Heart of the Valley during checkout!
NAME: Cairo
AGE: 1 Year Old
STORY: Meet Cairo! Cairo is deaf and partially blind, but that does not hold him back from living his best life. Because he is hard of hearing it would be best to live in a low traffic, mature home. Other dogs can startle him at times so he will need some help feeling safe if he doesn't hear or see them approach. He already knows some hand signals and will do anything for some cheese or hot dog.  To schedule an appointment, call HOV at (406) 388-9399.