Heart of the Valley is hiring two Animal Care Specialists! Click here for more information.

With the smartphone app 'Walk for a Dog' you can earn money for HOV by doing what you already do - walking your dog! Click here for more info.

Give a gift from the heart. Click here to learn more about honoring a special person or pet in our Heart to Heart Animal Park.




Pet of the Week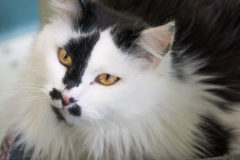 Name
: Bandit
Age
: 2 Years Old
Story
: Hi there! I'm Bandit, and I am a super sweet girl! I really enjoy being pet and would love to ha
Continue Reading >
PHOTO OF THE WEEK
Donate!
Your support means everything! On behalf of the lost and surrendered animals of our community. Thank you for supporting Heart of the Valley!
Read More →