Events
Join us for the 2019 Dog Ball – Howling Havana Nights! Heart of the Valley's signature event will be a howling good time. Tickets are now available online here https://dogball201.givesmart.com or by calling Andrea at 406-404-3067.
Join us for the 34th annual Dog Ball at the MSU SUB Ballrooms on Saturday, May 18th, 2019.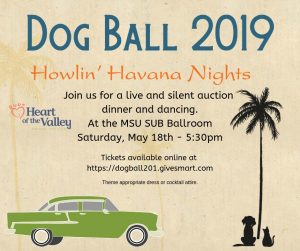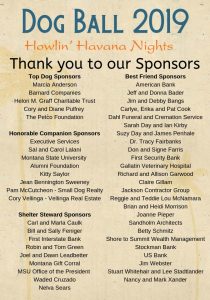 Thank you to everyone that helped to make Snowshoe Shuffle a success! Special thanks to Big Sky Resort, all of our sponsors, guests and volunteers.
Planning for Snowshoe Shuffle 2020 will be starting soon!
Interested in hosting a fundraiser for Heart of the Valley? Fill out our application here!