Shelter Tours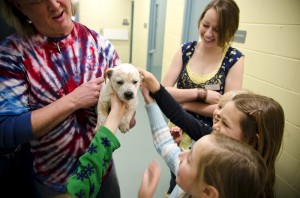 Is your group interested in learning more about how our community animal shelter works? Heart of the Valley invites all members, of any age, from our community to come experience the animal shelter. We are offering age-appropriate, educational tours and presentations to area youth and adults who have a natural compassion for animals or just a curiosity about the shelter, the animals, and how we work.
For more information about our tours please contact the Education Coordinator with any questions you may have, as well as details about your interested group at education@heartofthevalleyshelter.org.
Due to limited staff availability tours must be scheduled in advance. For a smooth tour we recommend a 1 adult per 5 children ratio.
Guided tours are free to all.