Pet Pals Summer Day Camp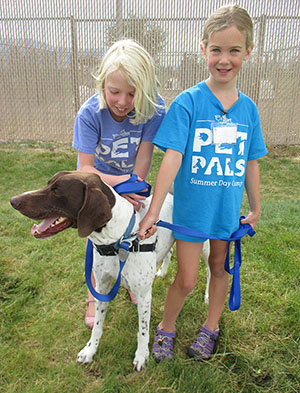 Our summer day camp is for children (6-12 years old) who love animals!  Campers learn the importance of compassionate animal care through time with animals, games, crafts, humane education lessons, and a wide variety of guest speakers.  Every day children will spend time cuddling our shelter cats and weather permitting, campers get to enjoy daily dog walks with our shelter dogs!  The camp is Monday-Friday with drop off between 8:30-9:00am and pick up between 3:00-3:30pm.
2017 Camp Registration Opens March 1st!
Contact Emily, Volunteer & Education Manager, with any questions at:  volunteer@heartofthevalleyshelter.org.