HOV STAFF
Marla Caulk, Executive Director
Marla Caulk is a native Montanan who has returned to the state from Northern Virginia to lead the shelter as Executive Director. She most recently served
As Chief Operations Officer at the YWCA, a national organization, where she oversaw strategies in communications, administration and fundraising. She has also been in leadership capacities at the Catholic Charities and Montana Rescue Mission. She holds a Master's degree in Organizational Management. Caulk is relocating to Bozeman with her husband, Carl and two dogs, Bailey and Suzy.
Email Marla at ed@heartofthevalleyshelter.org, or call 388-9399, ext. 220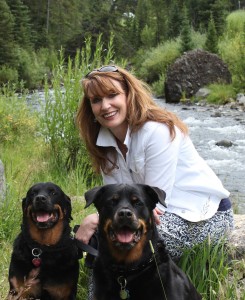 Kathryn Hohmann, Development Director
Kathryn grew up in Minnesota and has a Bachelor of Science degree in Animal Science from the University of Minnesota. She worked as a writer for the U.S. Fish and Wildlife Service, then managed publications for a division of Miller Publishing/ABC. Kathryn moved to Washington, D.C., where she worked for the Sierra Club as a communications professional and lobbyist. For more than a decade, she represented the national environmental organization before Congress and the national news media, concentrating on clean water, clean air and emergency management issues as they relate to our communities' health. After moving to Bozeman, Kathryn was on staff at the American Red Cross of Montana, traveling statewide for the disaster relief services as a fundraiser and media consultant. She loves reading and writing and is co-author of a textbook on climate change and emergency management (CRC Press), and an anthology on women and horses (Seal Press). Her writing has been featured in many national magazines and newspapers.
Kathryn has ridden horses for many years and competed her horse, Nip, in eventing and jumping in Montana. She's now training her Australian Shepherd, Cody, in agility and plans to compete with him.
Email Kathryn at kathryn@heartofthevalleyshelter.org, or call 388-9399, ext. 221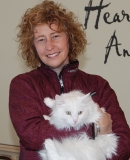 Dr. John Weyhrich, Staff Veterinarian
Dr. John Weyhrich received his veterinary degree at Colorado State University in 1991. He then received advanced training in laboratory animal medicine and pathology, which emphasized experimental surgery and transplantation. From 1993 to 1998, he served at Senior Veterinarian for a Primate Research Center in Seattle, ensuring the health of a colony of more than
1000 monkeys. Moving to Director of Animal Resources at the University of Montana, he was responsible for the oversight of the university's animal care program. Since leaving that position in 2004, he has focused on pet and animal care at veterinary clinics in Missoula. John has many years of service for community recreation organizations in Missoula and beyond, and is a champion bike racer. He is interested in skiing, world travel and popular culture.
Email John at vet@heartofthevalleyshelter.org, or call 388-9399, ext. 210
Ben Donoghue, Canine Behavior Consultant
On May 2, 1977, the soon to be bearded, Benjamin Paul Donoghue took his first breath.  In his younger years, growing up in the small New Hampshire town of Mason, Ben filled his days with exploring the outdoors capturing snakes, frogs, toads, and newts.  The arrivals of a brother(Sam), sister(Rebekah) springer spaniel(Addie) and a long haired white cat(Tuffy one) brought added fun to his outdoor adventures.  After ten years of small town livin the family moved to the big city (pop.100,000) of Manchester N.H.  After completing High School with O.K. grades Ben stayed in the Granite State to complete 5 years at the University of New Hampshire.  While attending this institute of higher education Ben frequented the famed White Mountains and the rocky shores of Maine all the while yearning for canine companionship.
In August of 2001 Ben hit the Long Trail of Vermont for reflection and to find direction.  The next three years of his life were filled with living and working outside with the Montana Conservation Corps and the Appalachian Mountain Club.  The last of these three years is what brought him to the Gallatin Valley and where he adopted his first dog Annay (Alaskan Husky) at the Gallatin Valley Humane Society (now Heart of the Valley Animal Shelter).  After a year or so of measly jobs to get by Ben applied to the organization where he found his beloved dog, for the often forgotten yet very important, position of Kennel Technician.  The benefits of helping animals and people in need has kept Ben hanging around.  "The feeling you get after watching the process of an animal arrive with no hope in their eyes, then begin to trust, and become confident, and then look into that adopters heart to find mutual understanding is priceless."
Ben is currently 5'11" 175lbs.
He resides with his wife Kristen Wolf, a son Ezekiel Wolf Donoghue, three dogs Oly, Jedi, and Raven and cat Syrius.
Email Ben at k9behavior@heartofthevalleyshelter.org , or call 388-9399, ext. 207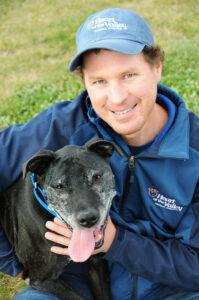 Beth Harper, Animal Care Manager
Beth enjoyed a childhood of living in many states and in Europe since her father was in the military. She attended college in Michigan and received a degree in Criminal Justice. After college Beth participated in a couple AmeriCorps programs: the National Civilian Community Corps where she served in the southeast, and the Montana Conservation Corps where she was based out of Great Falls. Beth moved to Montana in 2005 and considering this is the longest she has ever lived in one state, it is beginning to feel like home. Beth joined HOV in March 2008 and during that time has worked as a Kennel Technician, Canine Supervisor, and now Animal Care Manager.
Beth loves living in Bozeman and enjoys the opportunity to explore so close to home. She enjoys hiking, camping, skiing, cooking, and traveling. Beth's furry companion is Kaya, adopted from the Great Falls shelter and loved dearly.
Email Beth at beth@heartofthevalleyshelter.org, or call 388-9399, ext. 204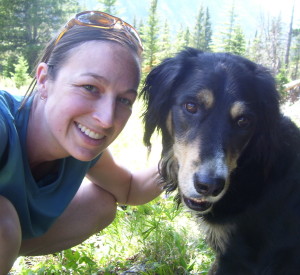 Marie Spain, Development Assistant
Marie grew up on a farm in South Central Montana. She moved to Bozeman in 2006 to attend Montana State University and graduated with a degree in Marketing. She worked in the banking world for several years before coming to Heart of the Valley in 2015.
Marie lives in Belgrade with her husband, Nick, and HOV rescue, Emmie. She enjoys going on outdoor adventures with her little family and loves baking during the long cold winter months.
Email Marie at marie@heartofthevalleyshelter.org, or call 388-9399 ext. 222