HOV STAFF
Marla Caulk, Executive Director
Marla Caulk is a native Montanan who has returned to the state from Northern Virginia to lead the shelter as Executive Director. She most recently served as Chief Operations Officer at the YWCA, a national organization, where she oversaw strategies in communications, administration and fundraising. She has also been in leadership capacities at the Catholic Charities and Montana Rescue Mission. She holds a Master's degree in Organizational Management. Caulk is relocating to Bozeman with her husband, Carl and two dogs, Bailey and Suzy.
Email Marla at ed@heartofthevalleyshelter.org, or call 388-9399, ext. 203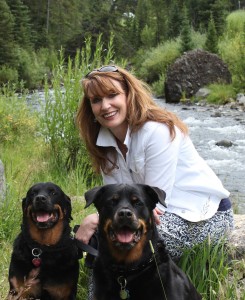 Sharon Burnett, Operations Director
Sharon moved to Bozeman from Shaftsbury, Vermont where she worked for eight years for the Second Chance Animal Shelter. During her last four years with the shelter, Sharon was the Shelter Manager and responsible for overseeing animal care, adoptions, Spay-Neuter clinics, veterinary services and facilities and volunteer activities. Sharon's family includes her husband Chris and her three dogs (Quinn, Mattie and Betty) and two cats (FreakyLoverLee and Papasan).
Email Sharon at sharon@heartofthevalleyshelter.org, or call 388-9399, ext. 220
Emily Burkhardt, Volunteer and Education Manager
Emily comes to Bozeman from Laramie, Wyoming where she worked as the Project Coordinator with Upward Bound at the University of Wyoming.  In that role, Emily coordinated volunteer opportunities for students, recruited speakers and instructors from the community, collaborated with other non-profit organizations and taught a class in volunteerism and civic engagement.  Emily and her husband Andy have a collie/lab mix named Baron.
Email Emily at emilyb@heartofthevalleyshelter.org, or call 388-9399, ext. 223
Ben Donoghue, Canine Behavior Consultant
In his younger years, growing up in the small New Hampshire town of Mason, Ben filled his days with exploring the outdoors and being with animals.  Ben stayed in the Granite State to complete 5 years at the University of New Hampshire.  After years on the East Coast, Ben made his way to the Gallatin Valley and where he adopted his first dog Annay (Alaskan Husky) at the Gallatin Valley Humane Society (now Heart of the Valley Animal Shelter).  Ben teaches our training classes, and says,  "The feeling you get after watching the process of an animal arrive with no hope in their eyes, then begin to trust, and become confident, and then look into that adopters heart to find mutual understanding is priceless."
Ben resides with his wife Kristen Wolf, a son Ezekiel Wolf Donoghue, daughter Elin, three dogs Oly, Jedi, and Raven and cat Syrius.
Email Ben at ben@heartofthevalleyshelter.org , or call 388-9399, ext. 207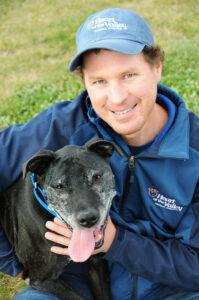 Dr. Jennifer Shinn, Veterinarian
Dr. Shinn came to Bozeman from Estes Park, Colorado in June of 2015. She is a Colorado native, and a 1997 graduate of Colorado State University Veterinary School. Dr. Shinn was in private practice in Boulder, Colorado, for 19 years before moving to Bozeman. She lives with her husband Greg, two cats and dog Lucie. They are both avid hikers, climbers, skiers, and love exploring new remote places in Montana and the northern U.S. and Canada.
"Although I've never worked in a shelter environment before, I love working at Heart of the Valley and feel excited about making an impact in the lives of animals in need, and people in the Bozeman community".
Dr. Greg Lovgren, Veterinarian
Dr. Lovgren graduated from the University of Minnesota College of Veterinary Medicine in 1974. After graduation he spent 33 years in private practice in Bozeman as co-owner of Gallatin Veterinary Hospital. For the past seven years Dr. Lovgren has been working with Spay Montana to provide spay and neuter services to Native American reservation and underserved communities throughout Montana. He has also taken opportunities to teach and provide veterinary care with Vets Beyond Borders, World Vets and Remote Area Veterinary Services (HSUS) in a variety of countries.
Dr. Lovgren lives in Bozeman with his wife, Bobbi. When not working you will find him enjoying the mountains with their Golden Retriever, Sadie, skiing, hiking or fishing.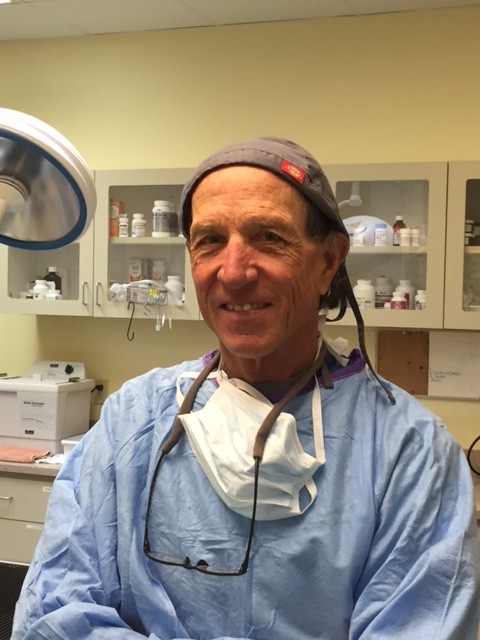 Marie Spain, Development Associate
Marie grew up on a farm in South Central Montana. She moved to Bozeman in 2006 to attend Montana State University and graduated with a degree in Marketing. She worked in the banking world for several years before coming to Heart of the Valley in 2015.
Marie lives in Belgrade with her husband, Nick, and HOV alumni, Emmie. She enjoys going on outdoor adventures with her little family and loves baking during the long cold winter months.
Email Marie at marie@heartofthevalleyshelter.org, or call 388-9399 ext. 222